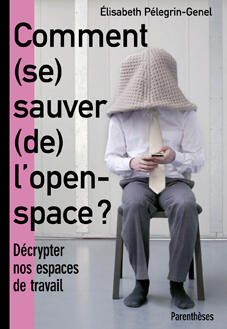 How to save our (selves from) open spaces?
Deciphering our work spaces
Category :

Architecture
Elisabeth Pélegrin-Genel
Filled with colour illustrations
Size : 16,5 × 24 cm

/ Paper Cover
160 pages

/ Colour
French
Parenthèses
ISBN : 9782863643068 / 24 €
Release date : May 13, 16
Rights available
Open space is everywhere, it has infiltrated every size of company. Deceptively simple, deceptively self-evident, transparent and authoritative, it restricts people, management and work.
From classic open-office concepts to the layouts so prized in the latest connected offices, this work dissects the recurring messages underpinning them, and tries to understand their multiple spatial arrangements and their everyday effects. Can "open space" be saved by installing a slide instead of stairs, like at Google's headquarters?  Are there other alternatives possible?