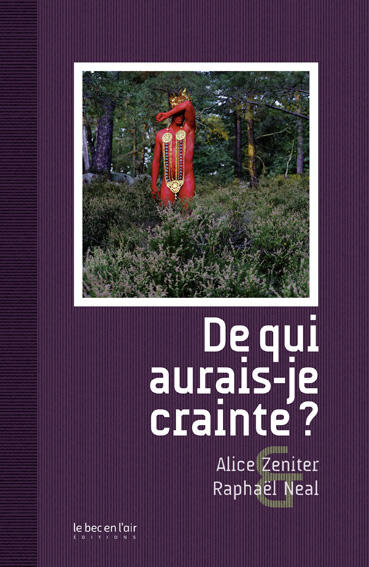 Who Should I be Scared of?
Category :

Literature
Author : Alice Zeniter
Photographer : Raphaël Neal
20 photos
Collection :

Collatéral
Size : 13 x 20 cm

/ Paper Cover
112 pages

/ Colour
French
Le Bec en l'air
ISBN : 9782367440774 / 14,90 €
Release date :
Rights available
She's a night office cleaner and hates the cold buildings and her life in general. Suffering from awful migraines, she ends up throwing a chair through a window. Something inside her sets her free and she sees a mysterious red priest.
Raphaël Neal's enigmatic photos inspired Alice Zeniter to write a work of contemporary fiction about loneliness in cities and the speed with which communication networks invade our lives.