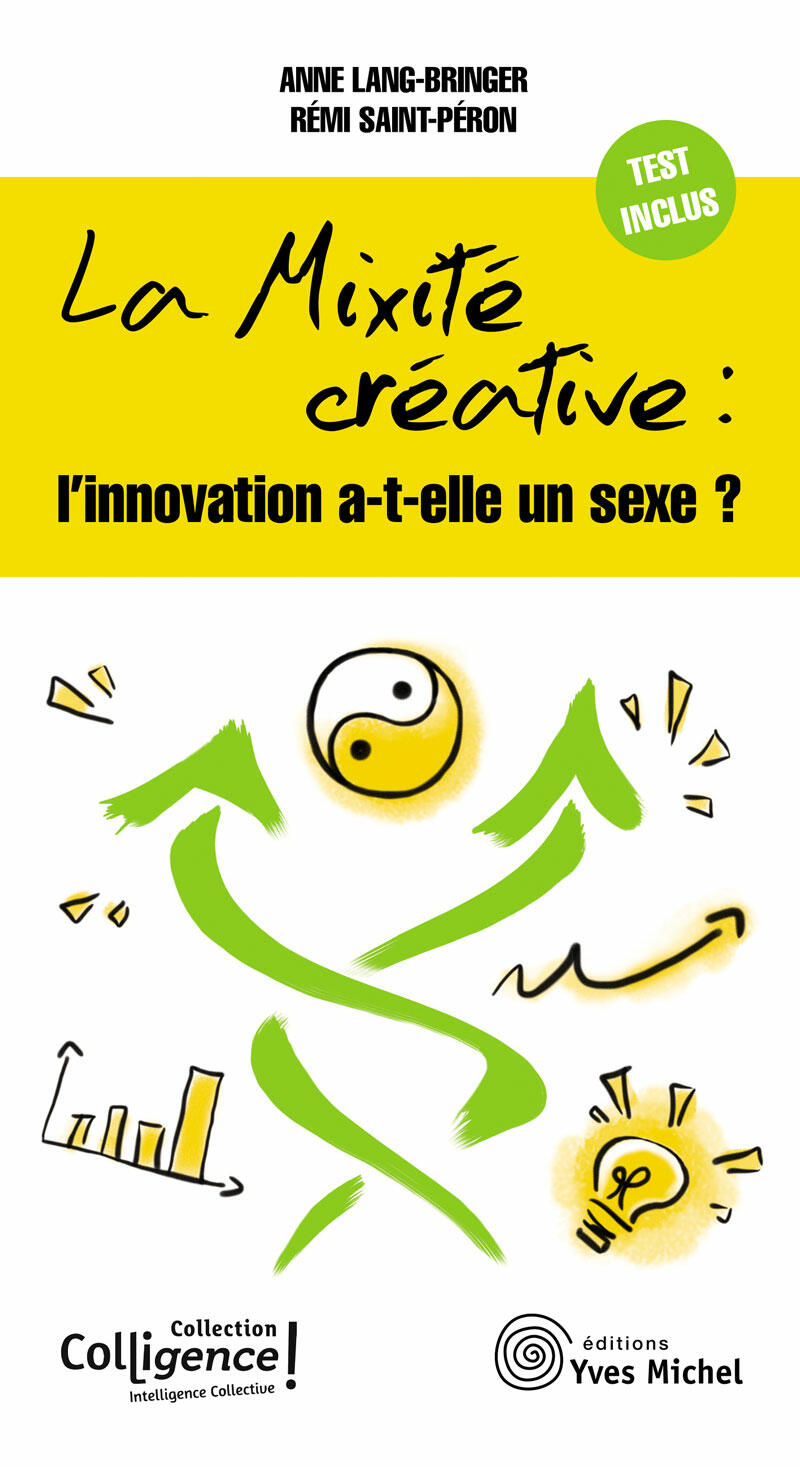 The assets of gender parity creativity
Does innovation have a gender?
Category :

Humanities and social science
Anne Lang Bringer & Rémi Saint Peron
Size : 12 x 22 cm

/ Paper Cover
192 pages

/ Colour + black & white
French
Yves Michel
ISBN : 9782364291362 / 14,00 €
Release date : Oct 22, 19
Rights available
Creativity is an essential engine for innovation in companies. Anne Lang-Bringer and Rémi Saint-Péron define it and use their observations of diversity to break down the stereotypes that curb creative momentum in companies.
How do we overcome the domination of rationality, generally associated with the male gender? Why should we include and thank women? Because they have the spontaneous ability to adapt to a man's world, and have done so for thousands of years!